Great School, Great Team: Cedar Vale Schools Substitute Teacher pay has increased this school year to $105.00 per day. The substitute full day begins at 7:45am and concludes at 3:55pm. Cedar Vale Schools will reimburse you for the cost of your substitute licensure of $60.00 after completing at least three full days of teacher substitute in any area and proof of licensure and payment. KSDE.org and requirements are listed: Standard Substitute License Requirements: Must hold a degree and have completed a teacher preparation program in order to qualify. All applicants for an initial Kansas license must submit one fingerprint card for the purpose of a KBI and FBI background clearance report. If you are applying for an initial Substitute License, have completed a KANSAS teacher preparation program, and have never held a standard teaching license in Kansas, submit FORM 1 online. To apply for an Initial Kansas Substitute License or a Renewal of a Kansas Substitute Certificate, complete Form 5 here. Click here for additional Frequently Asked Questions (FAQs) Ready to Apply Before you can fill-out and submit any online application, you must register a user name and password to be used for this application process. Remember this user name and password if you want to pay electronically when it is time to pay! Steps for completing an online application: Access the *Kansas Licensure Application System website. Click on the register button to display the KSDE User Registration Form. Follow the steps to complete the registration process. Log in with the username and password you created to see the KSDE Web Applications link. Click on "2.KLAS-Use only for Form 8 menu option to access the application form you need. Fill in the form and submit. You can monitor the progress of your application using the Educator License Lookup.

Welcome Back! It's Homecoming Week: 4th of July Day! See you soon
HS Basketball teams had an awesome experience at the Legendary Allen Fieldhouse and even better that the Hawks got a big win! Kids had a lot fun! Thank you to the people who made this happen!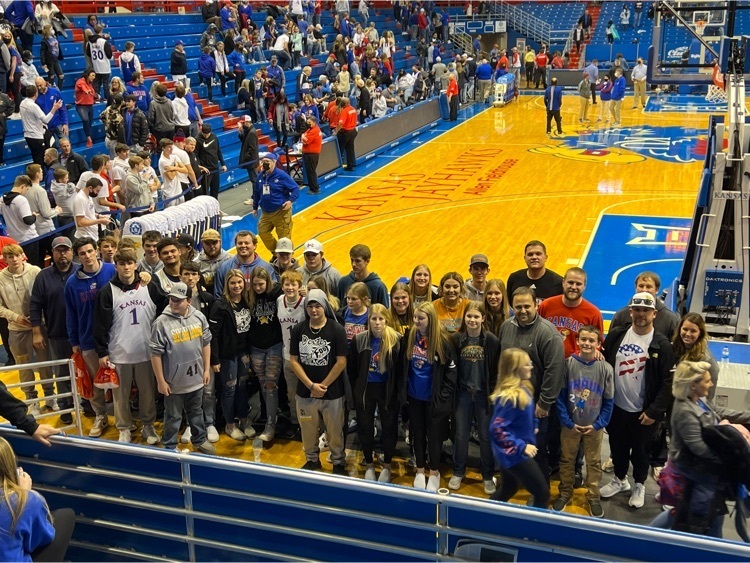 Attention HS Boys and Girls basketball teams trip is back on !!!!!👇👇👇👇👇👇👇👇👇👇👇👇👇👇👇👇👇👇👇👇👇👇👇
HS Girls and Boys!!!! Sorry to announce that we are unable to attend the KU basketball game on Wednesday due to Harvard canceling on KU because of injuries and Covid-19. Practice resumes Tuesday Dec 28th let's get back to Work!! #Greatday2beaspartan
What's going on at the school? Gottlob Landscaping is helping address water run-off by installing a new drainage system. We will have a seating area in the court yard for our students and visitors to enjoy.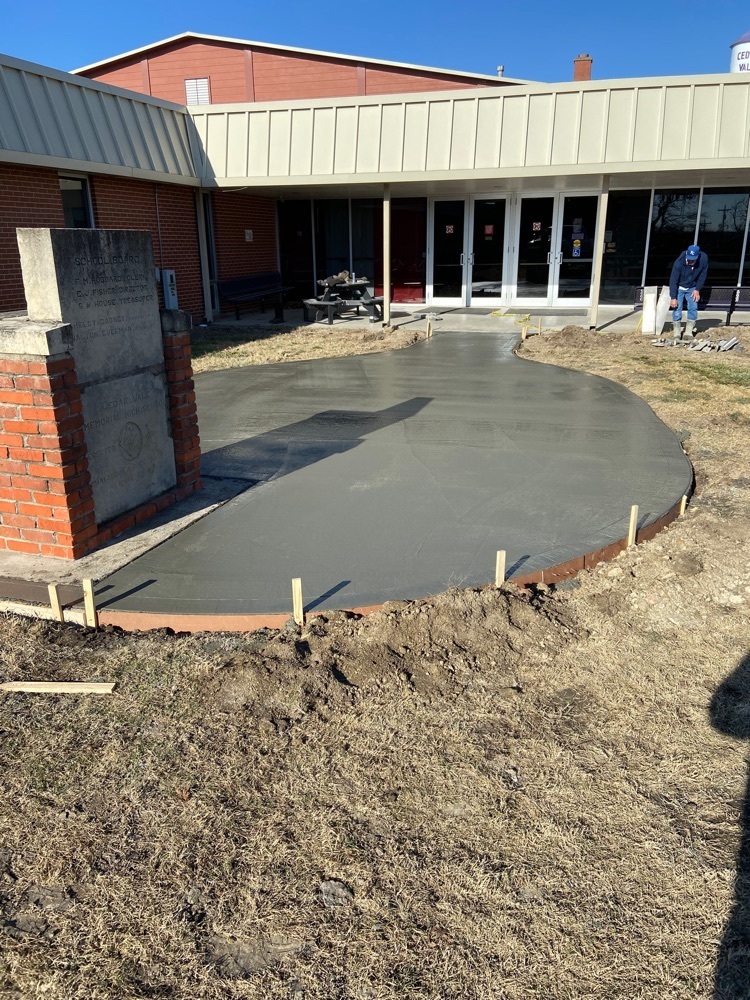 There will be no practice for ms and hs boys on Monday and Tuesday. Practices will resume after the mandatory KSHSAA break.
No middle school boys practice this week! Have a MERRY CHRISTMAS!
Wreaths Across America-A day to Remember, Honor, and Teach. Thank you to all that have served our great nation. CV 4 H students Emma Speer(alum), Atleigh Rainbolt, Hayleigh Rainbolt, Taylor Rainbolt, and board member/veteran Heather Jones.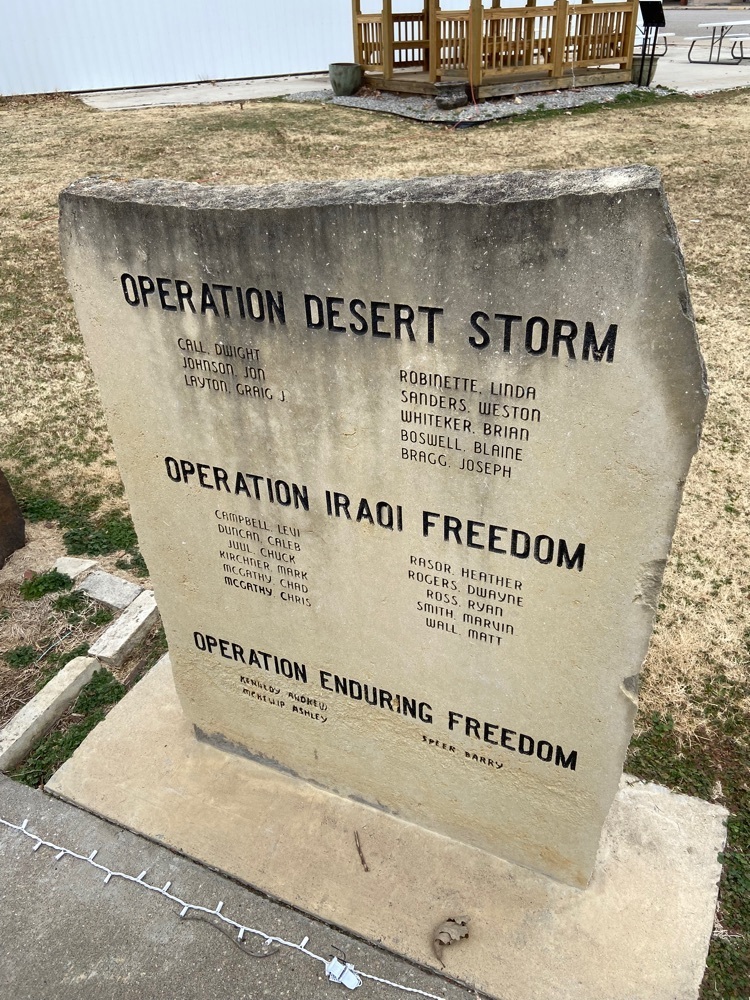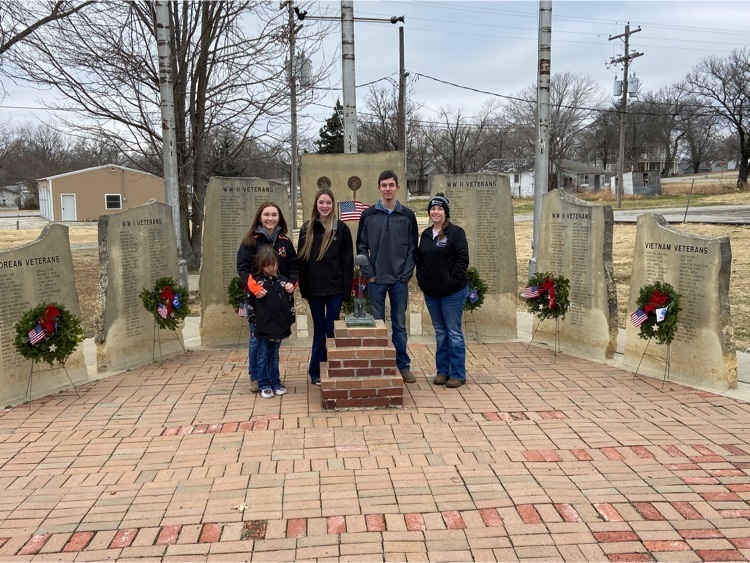 Great way to end the 2021 portion 🏀 of our schedule with an 84-28 win over Oswego! Proud of our guys, they defended it, shared it, and scored it! A true team effort! With the win the Spartans push their record to 5-0 for the season. Tremendous student section rocking the house tonight and thank you to our great fans for all of the support. #family #strongertogether #wintheday Also a huge shout out to the 🏀Lady Spartans🏀 and their coaches💪. They have been working extremely hard and we all have been able to see the improvement and tonight that improvement paid of with a BIG W to end the 2021 portion of their schedule! Absolutely love the togetherness and support for each other that both of these teams have showed each other! #strongertogether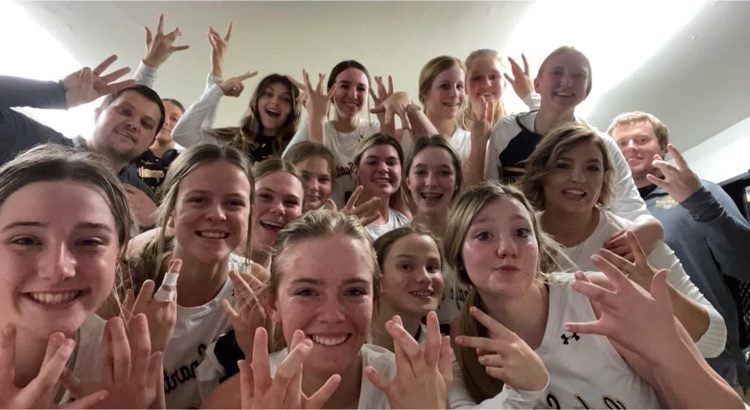 Great way to end the first semester of 🏀 with a BIG 51-24 win over Oswego! Your Lady Spartans showed up and showed out with their highest scoring game of the season. Rae McAdam led all scorers with 22, Kylee Bragg, Kaitlynn Anderson, and Bridgette Lawson all contributed with 8 or more points. All around team win! We have a break until January 4th where we take on Shidler, Oklahoma after Christmas Break. Thank you to all the fans who showed up for our first home game! It's a great day to be a Spartan! 🏀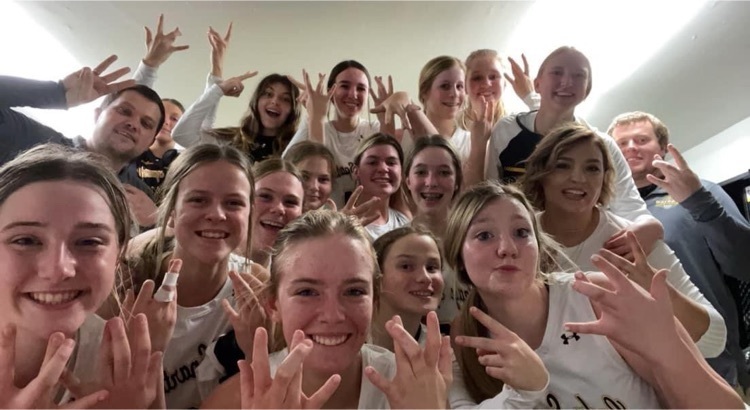 Spartan boys CRUSH the Blue Devils at all three levels tonight. C 10-6, B 36-6, A 49-8!!!

Kindergarten participated in The Great Gingerbread Exchange 2021! With schools across the country we mailed and received back 23 Gingerbread Friends! The kids have loved learning about all kinds of kindergarten classrooms from California, Texas, New York, and many more.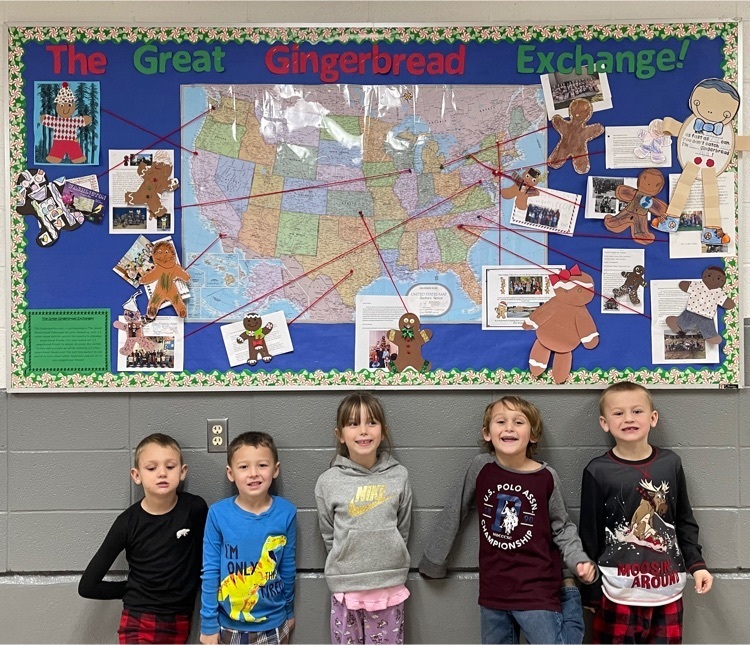 ❤️🎄💚Kindergarten enjoyed their last day of the semester!! We watched A Charlie Brown Christmas, opened presents, and enjoyed yummy treats!💚🎄❤️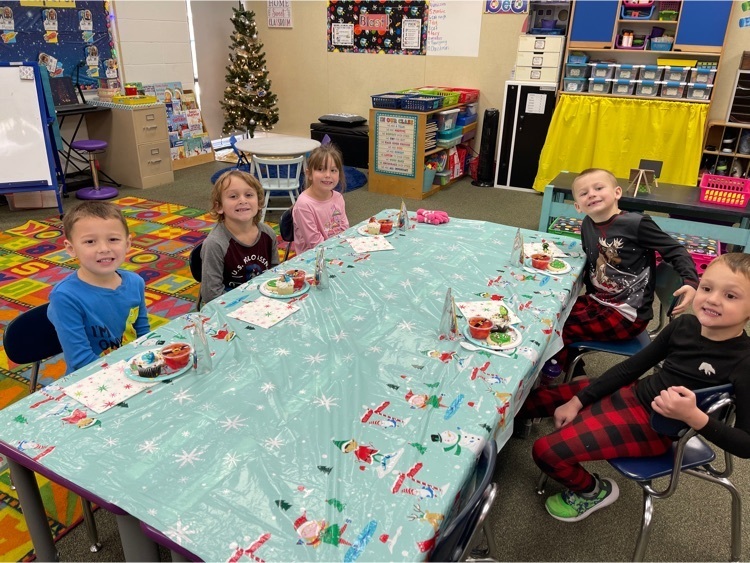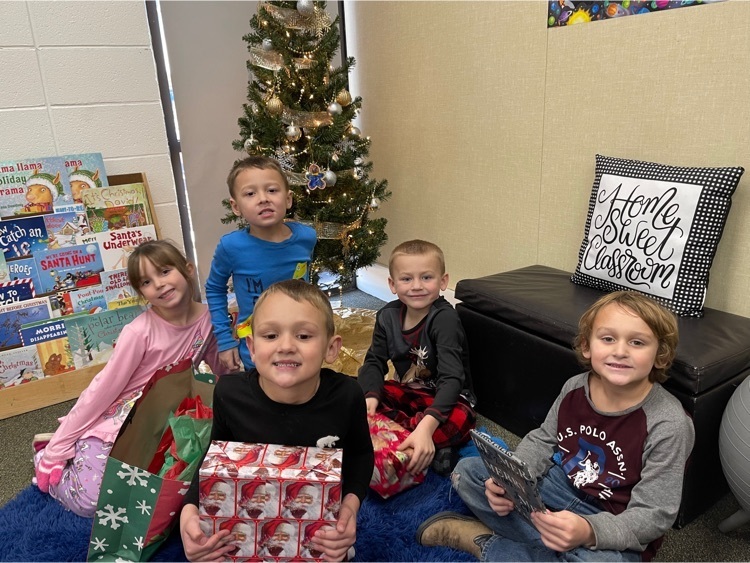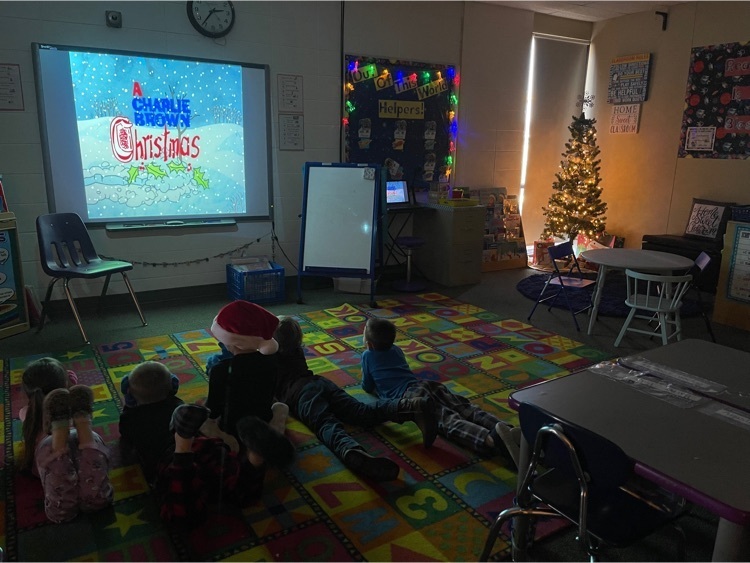 C Team boys 10-6 over Sedan! B girls in progress.
2nd Graders enjoying their gift exchange! -Thank you to everyone who made this day special for everyone! Merry Christmas and a Happy New Year!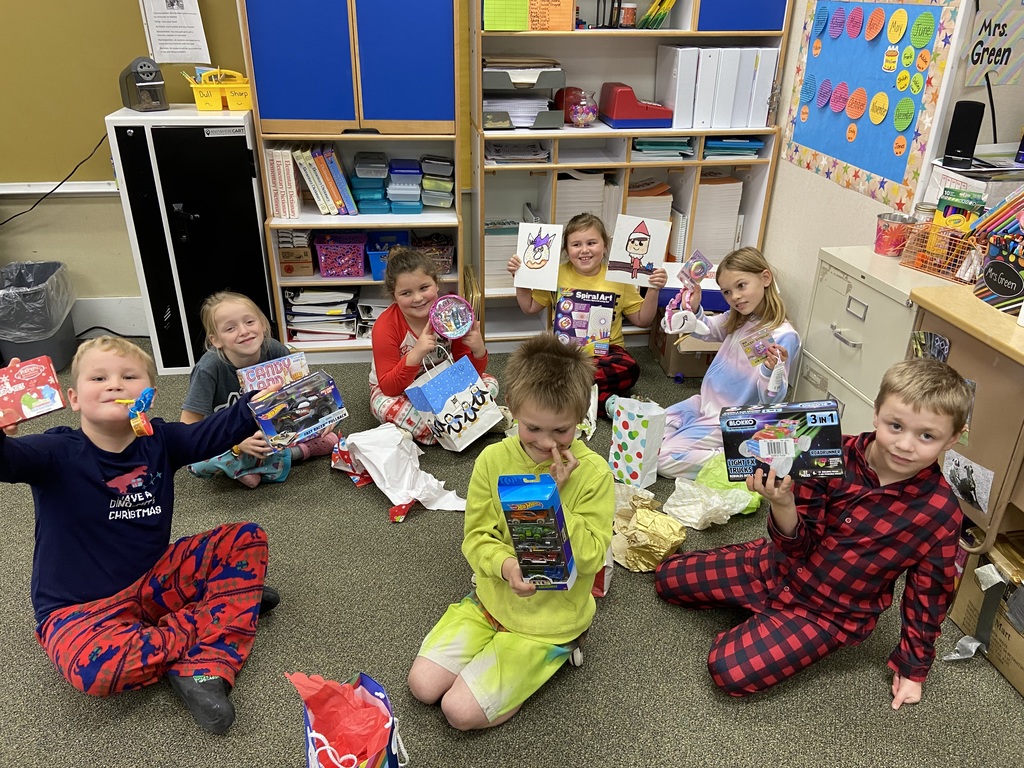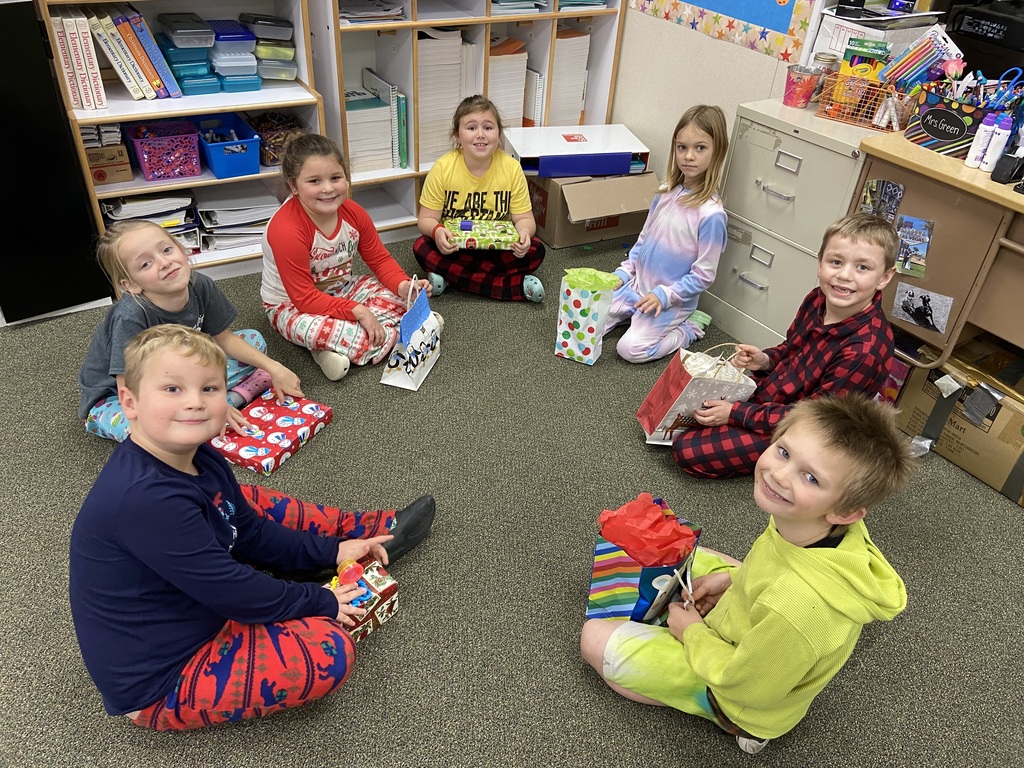 2nd Grade's Christmas tree full of gifts for each other underneath as well as them all opening them.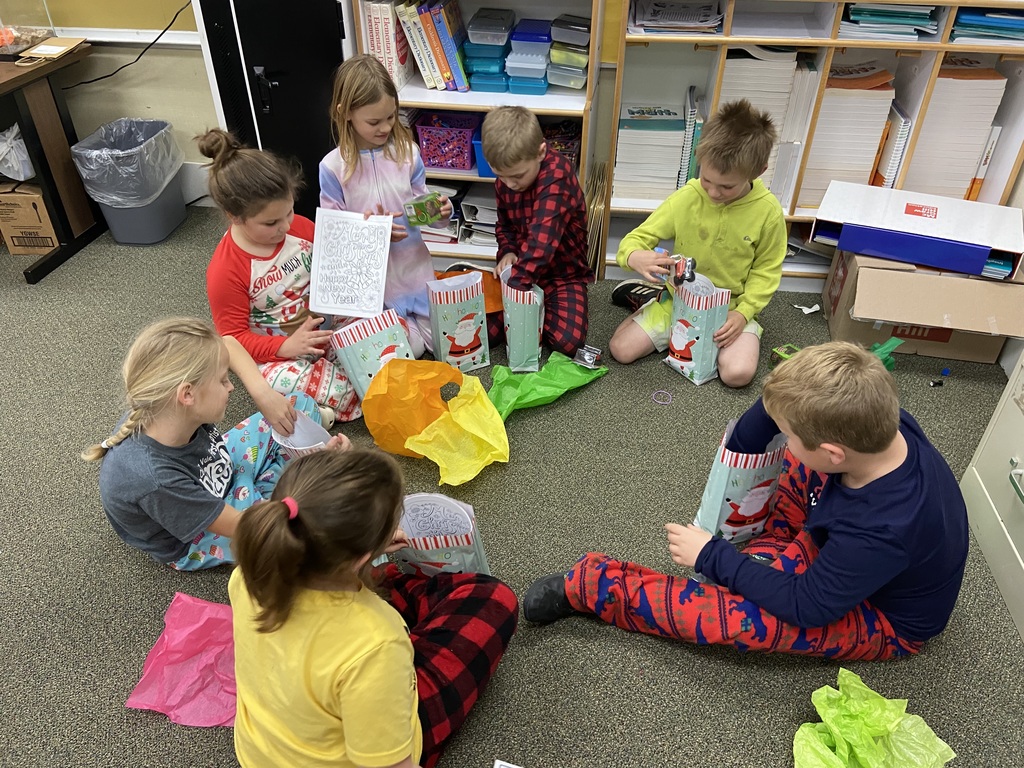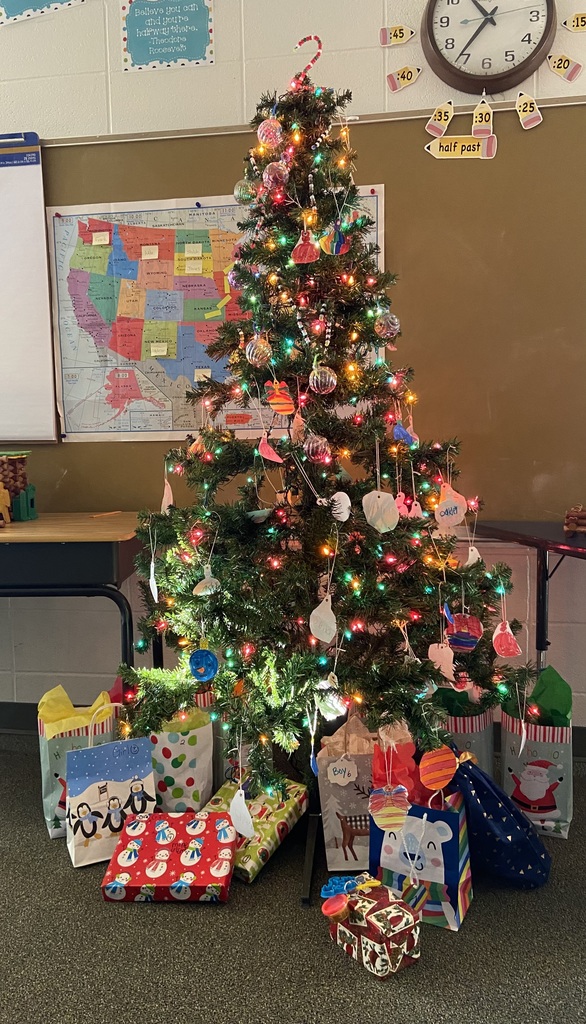 2nd Grade enjoying their Christmas party snacks!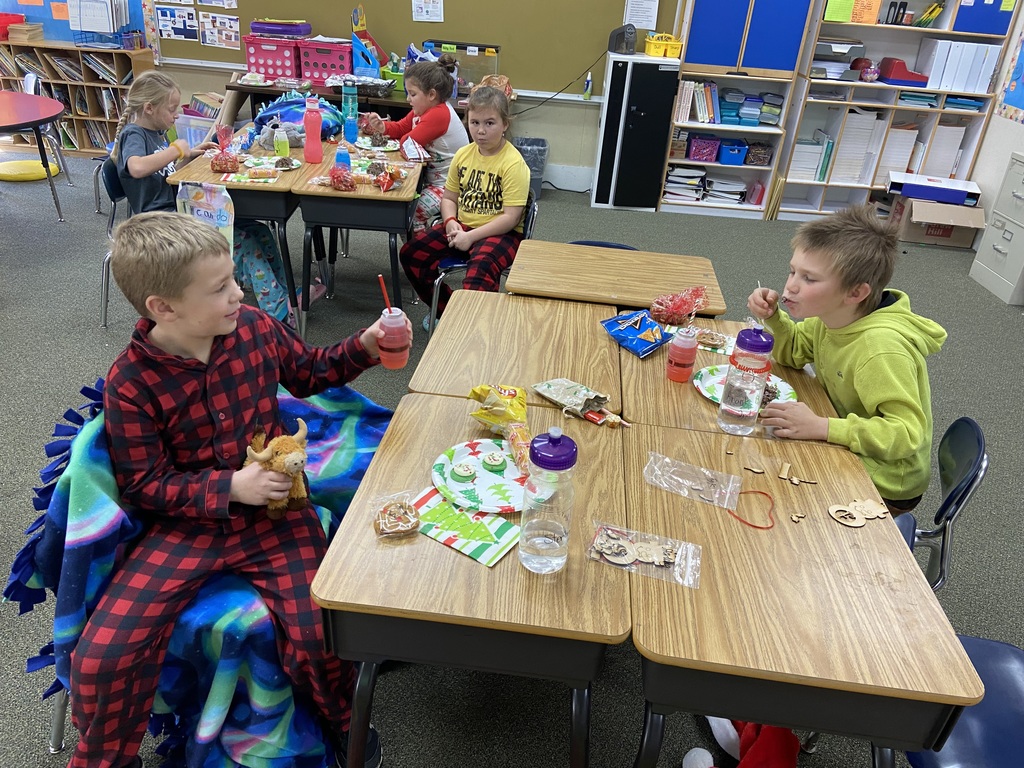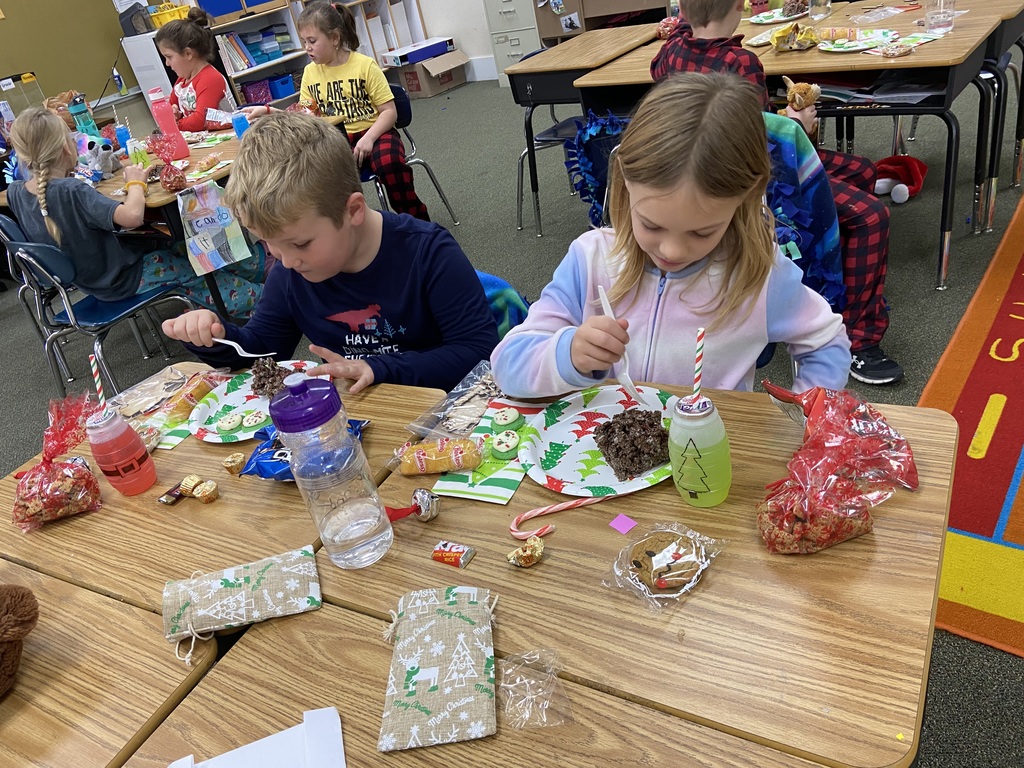 STRONGER 💪 TOGETHER-Spartan School Spirit! What an exciting day! Today we recognize the 2021 Spartan Junior High Football Team. For the first time in Spartan History your Spartans went undefeated and were the Junior High SCBL Champions. Through fundraising and the generous support and financial donations of outside individuals we were able to recognize and award each one of our JHFB players for their outstanding undefeated season by presenting them a SPARTAN BLACK AND GOLD LETTER-JACKET. The idea behind this is to try and build more of a bond and sense of a true team between these kids who attend different schools, with the hopes that they will all remain active and keep participating in Football throughout High School. We hope they realize that big things are possible if they stay together as SPARTANS! We said all season we were stronger together! A huge thank you to those who donated towards this cause, it would not have been possible without you. I understand you agreed to donate anonymously, so we will respect that. We would so love to share your names and your generous donation here but we won't. Just know how much we deeply appreciate you helping us out with this. We feel it is a very important step in trying to build a program where everyone continues to stay active and participate as part of our extra curricular teams. We currently lose to many players between the JH and HS years. We still are short of paying the entire bill so if anyone would like to donate towards the remaining balance please contact Donna at Dexter High School. If the players or parents would like to add patches or any other sew on items to the letter jacket (like name, undefeated patches, etc…) they may do so at their expense. Please order these patches through: Chris Curtis
chris.curtis@jostens.com
620-704-0775 Thank You! "It's a Great Day 2B a Spartan"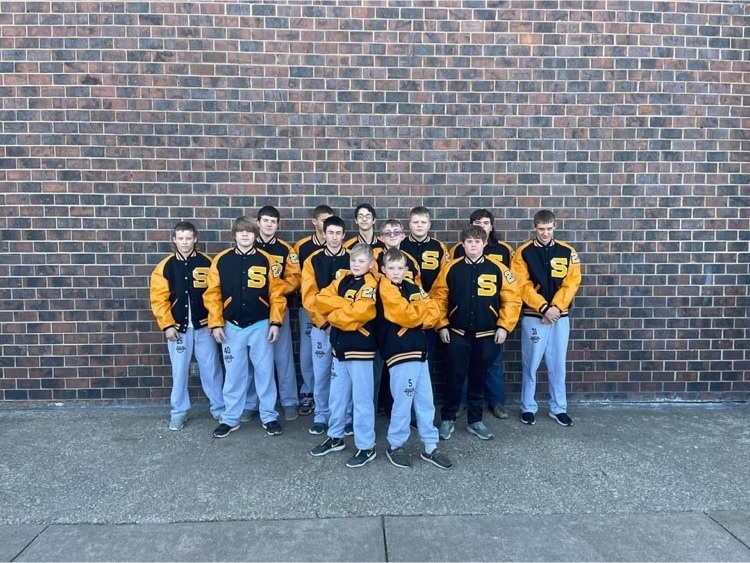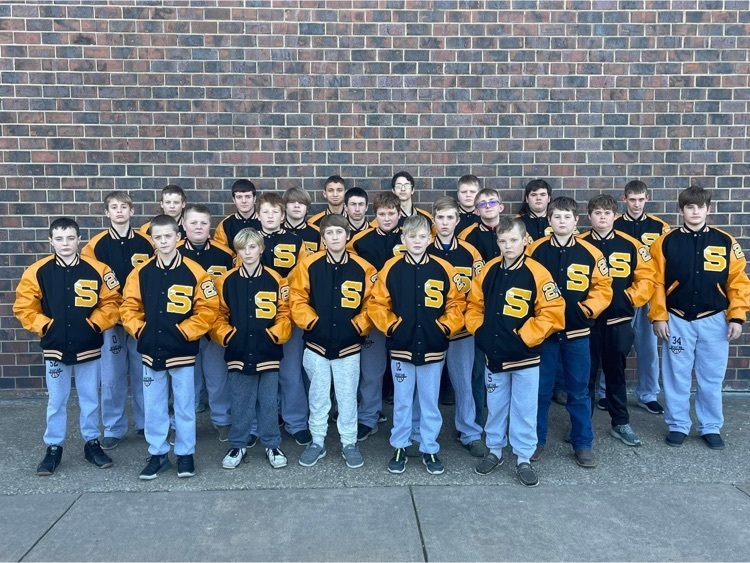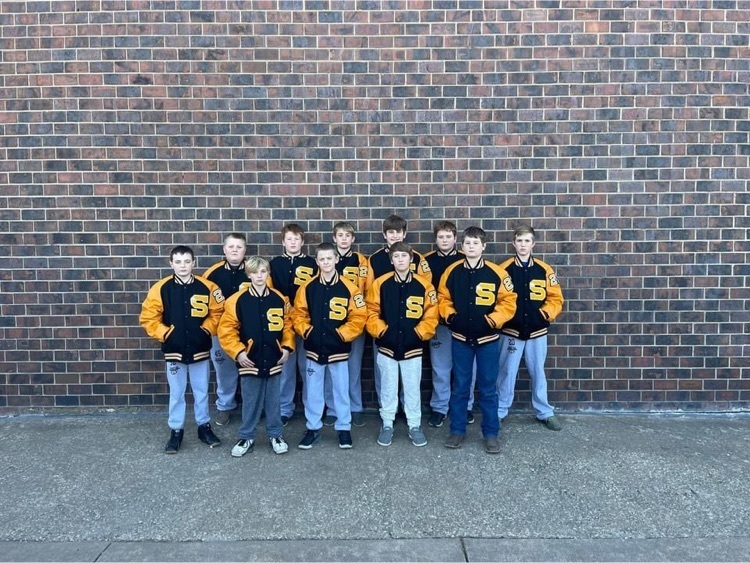 2nd Grade finished up some projects to end the year! They created their own book of habitats and shared them with their class. They also built a little log cabin with popsicle sticks and summarized 'The Little House on the Prairie'