Thank you Mrs. Cooper (25) and Mrs. Lois (24)for years of service to our district and students. Glad you are on OUR team!

Great News!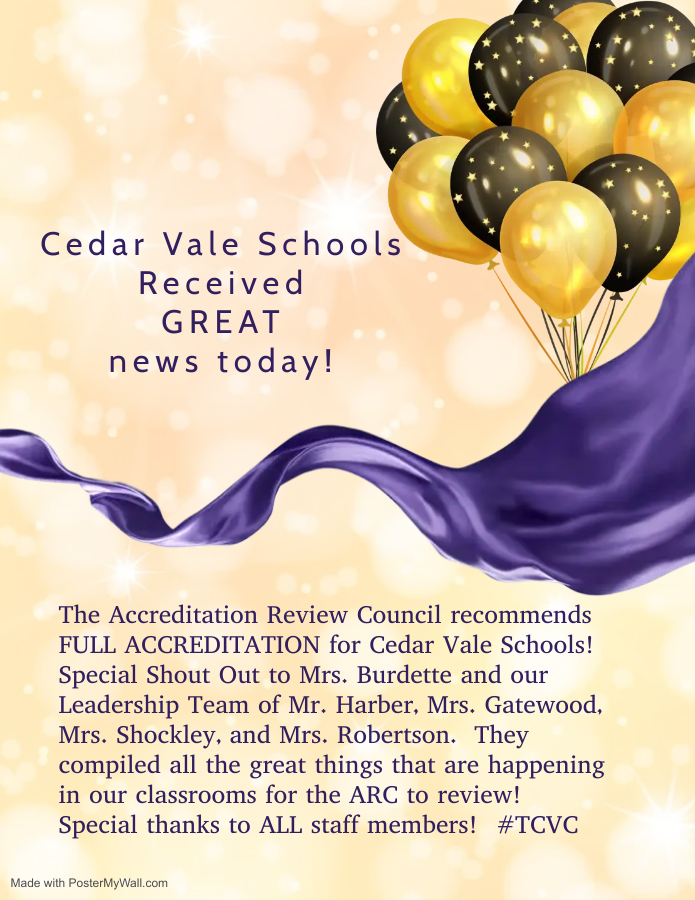 Congrats Mrs. Julie for being our classified employee drawing winner! Thanks to you and all of our classified employees! We are stronger because of each one of you.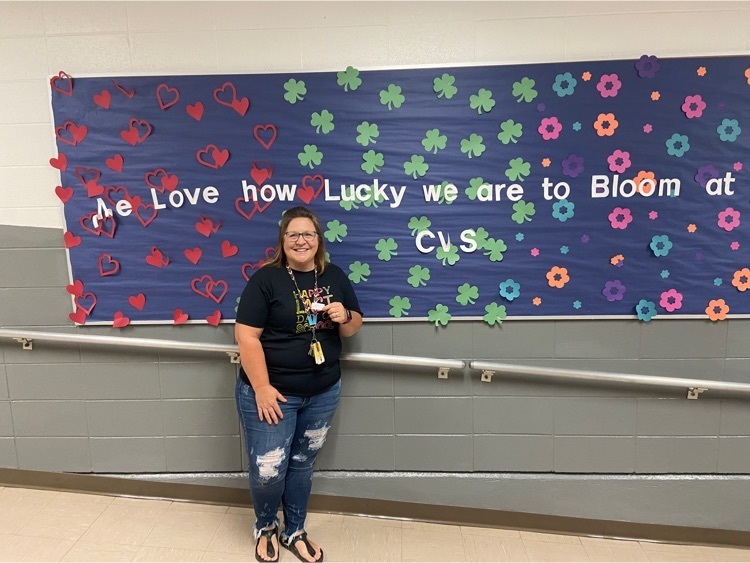 💥Elementary Parents FYI!!!💥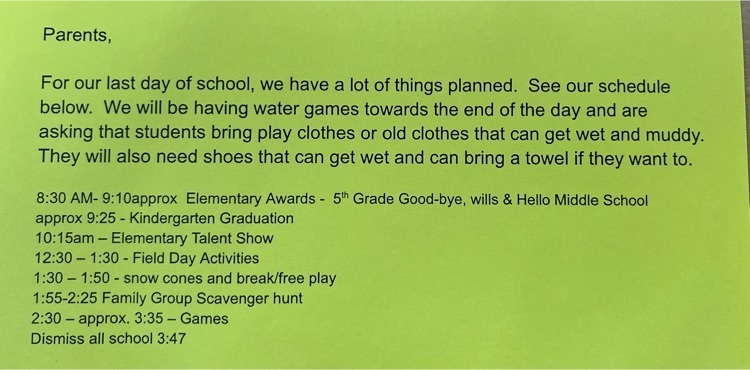 Kindergarten got umbrellas from Mrs. Shockley as a end of the year gift! So we took advantage of the rainy weather and took a walk to the Hilltop for Ice Cream! 💜💛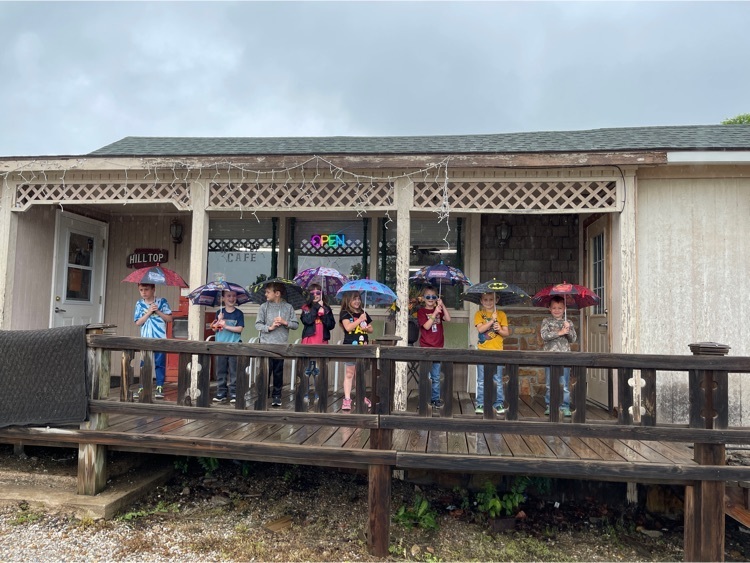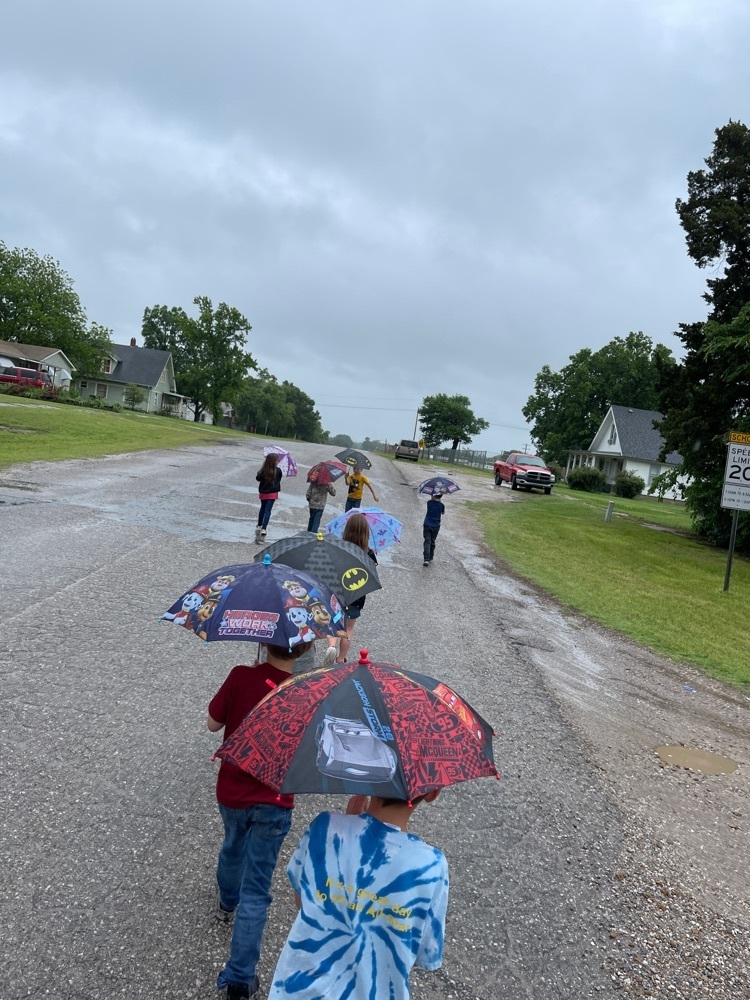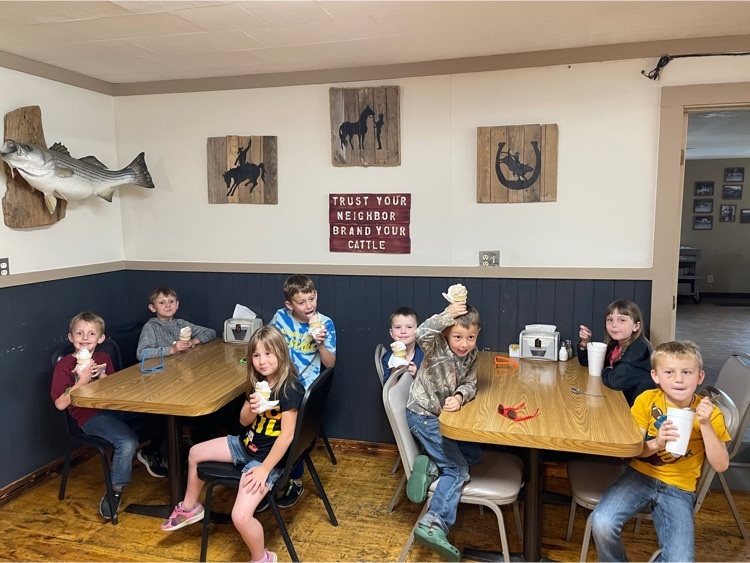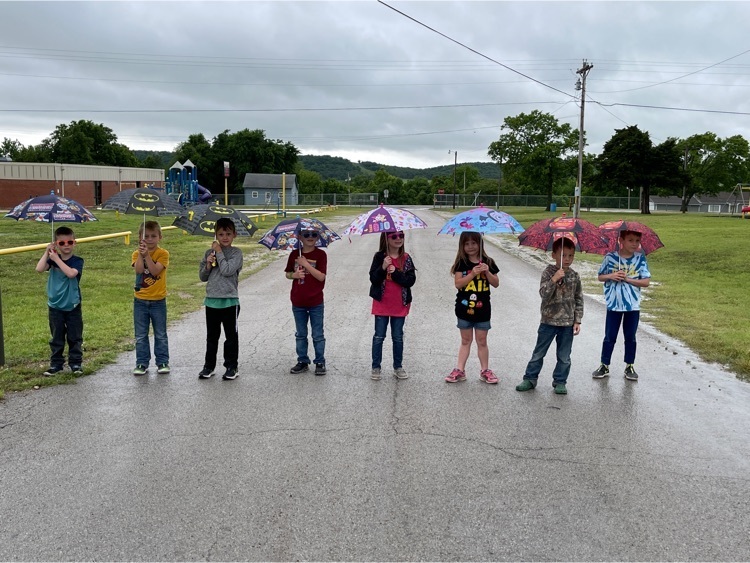 Working on counting money is always fun when you get to buy candy.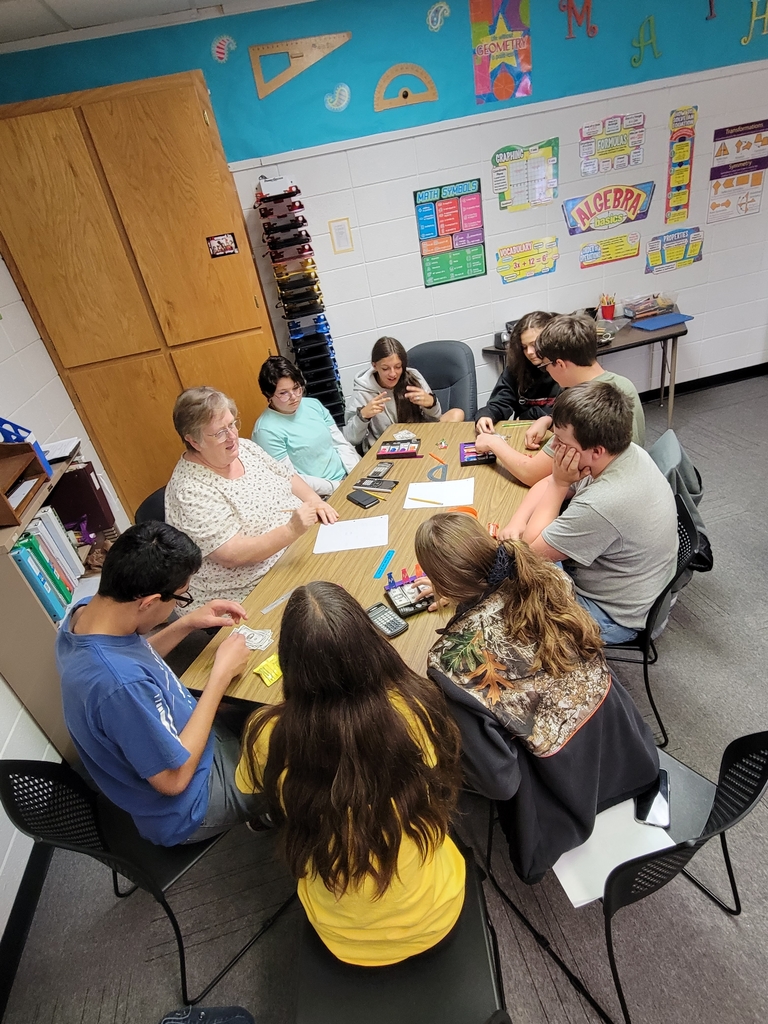 Our girls 4x800 team and Coach Shockley have felt the love and support this week! Thank you to those teachers and students who have made this a special week! We run at approximately 10:30 am Saturday at Cessna Stadium, Wichita State!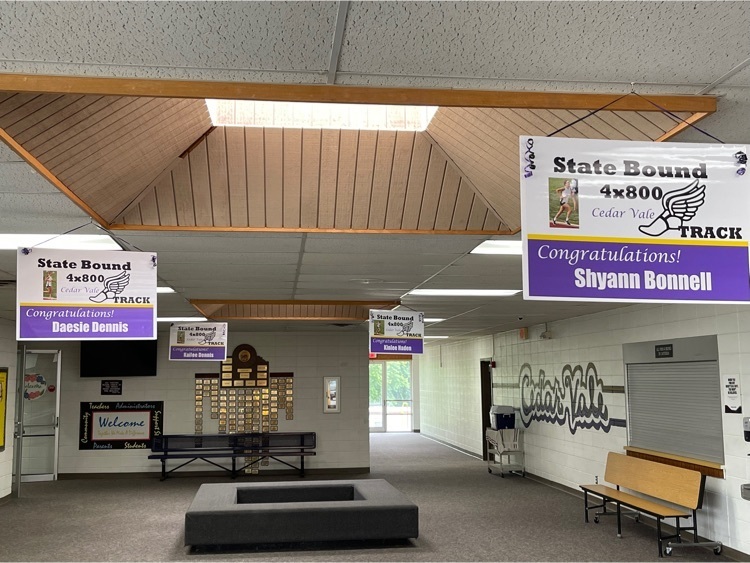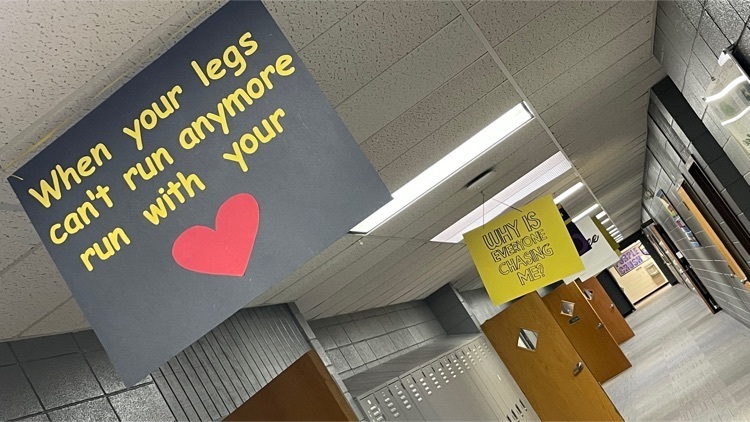 Way Back Wednesday! Did you know Mrs. Ross and Mr. Shockley used to coach some of the current 6th and 7th graders when they were in elementary school? We just had to recreate the photo! Mr. Shockley was gone when the original photo was taken, but we had to include him today. What a fun group of kids! #tcvc #purplecrush #broncos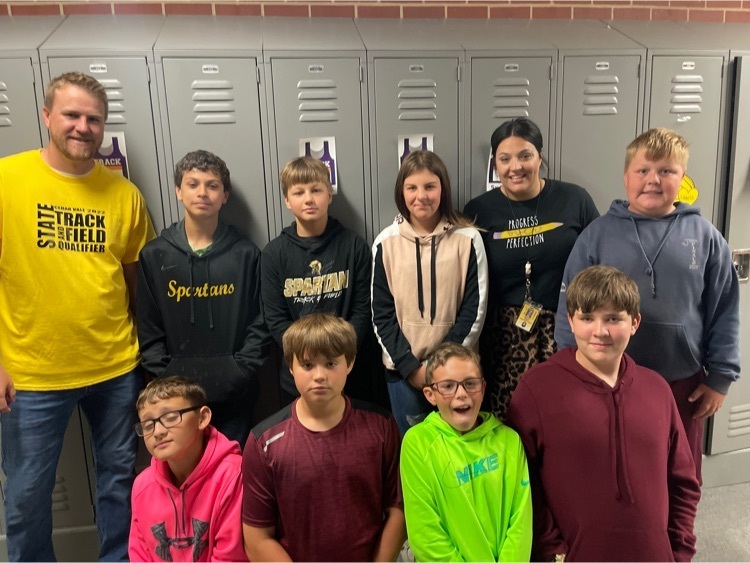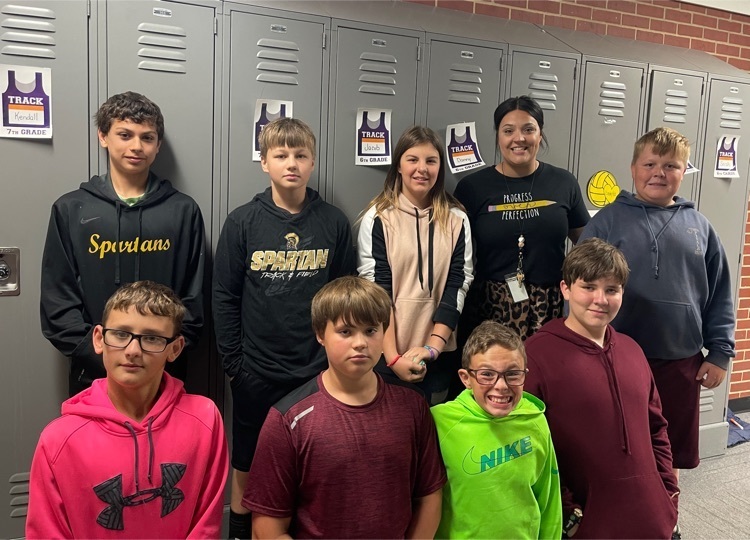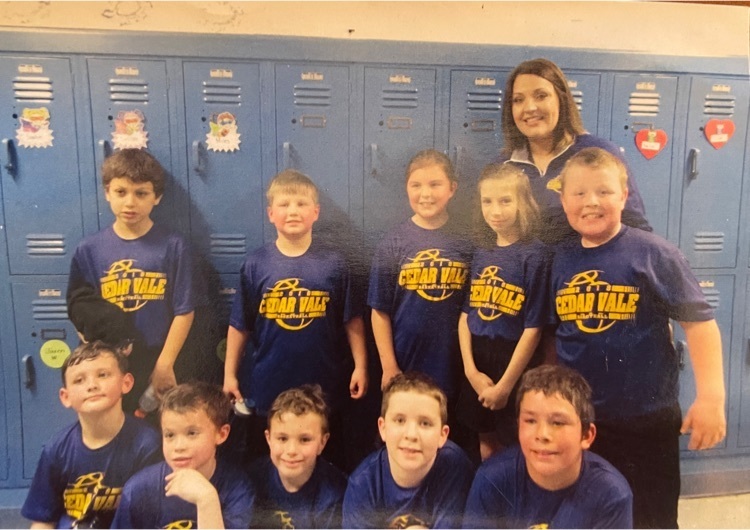 Kindergarten & First Grade took a trip to the Cedar Vale Memorial Library to learn about their Summer Reading Program! Parents, be sure to check out the information in their bags! Lots of fun activities planned for our kiddos and a great way to continue those reading skills this summer! Thank You Linda Emert for all your hard work to make this happen! #community #tcvc #summerreading

Kindergarten End of the Year Memory Handprint Pillowcase! 💜💛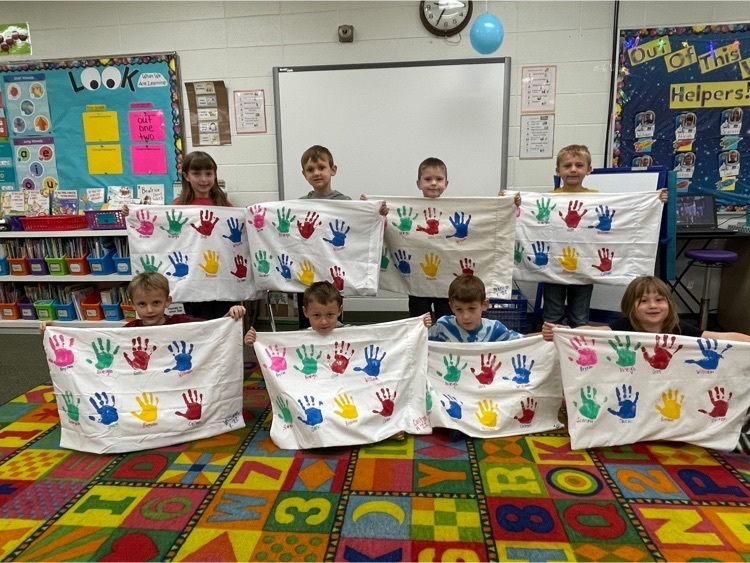 More 2nd Grade fun at Woolerac!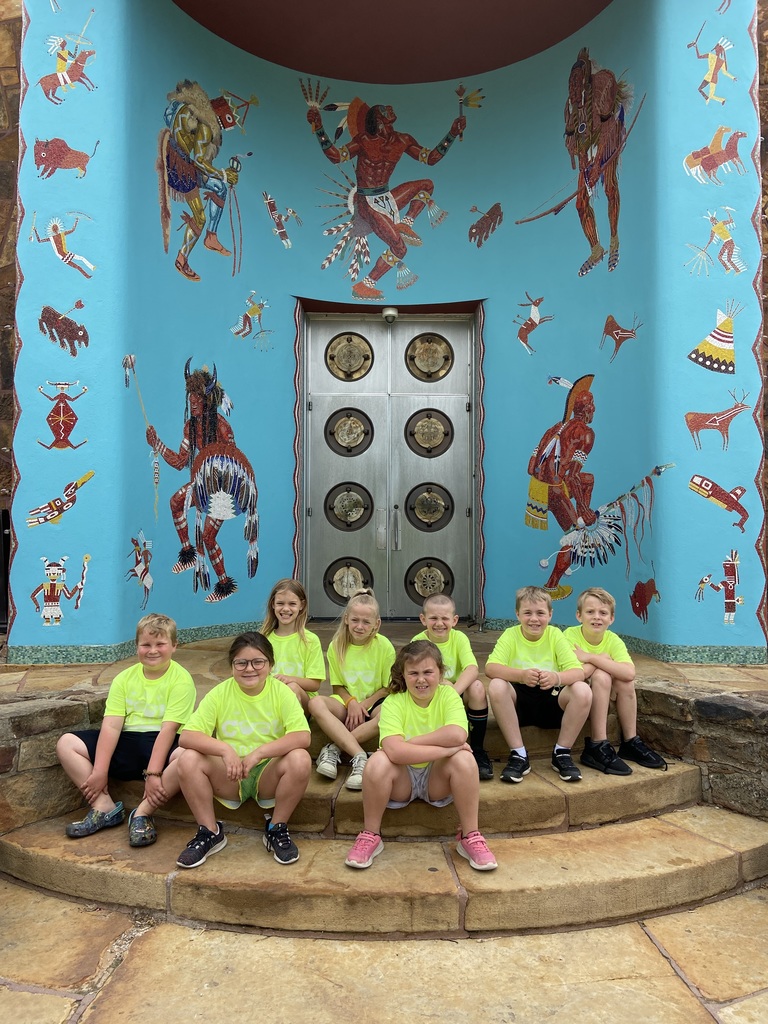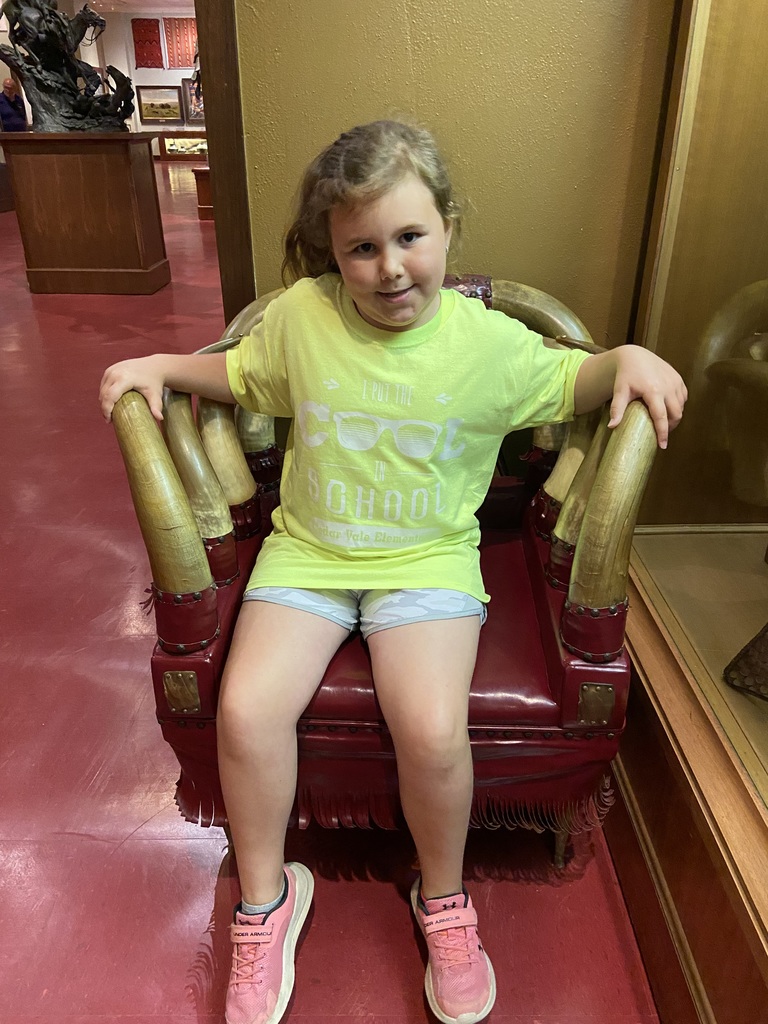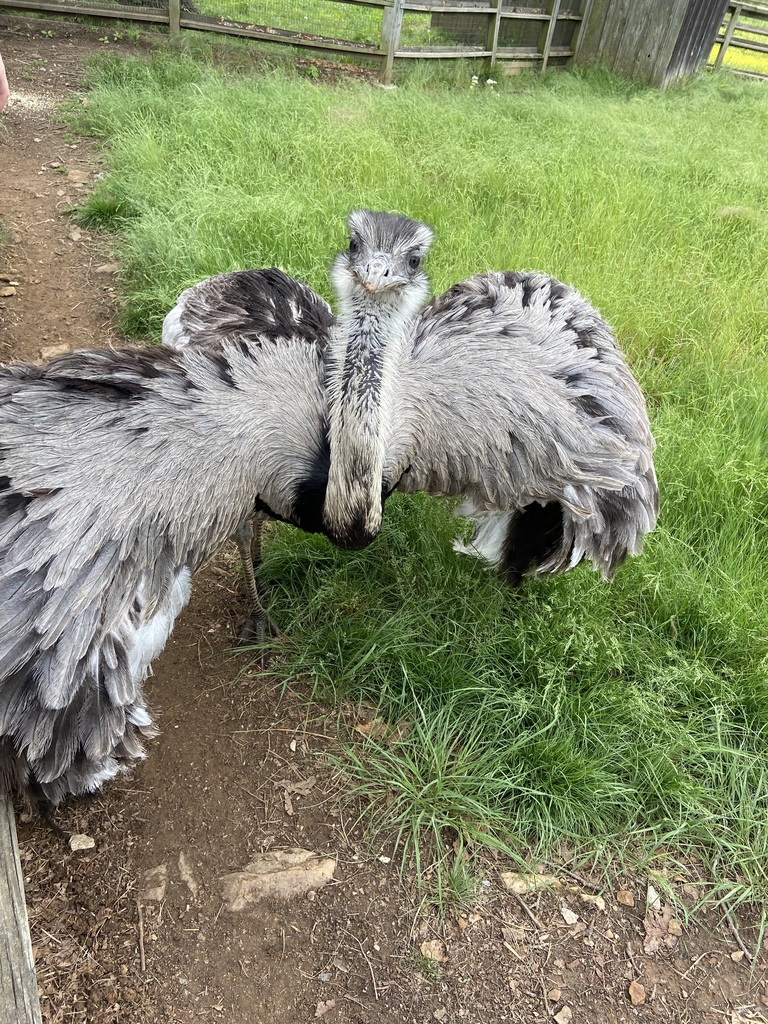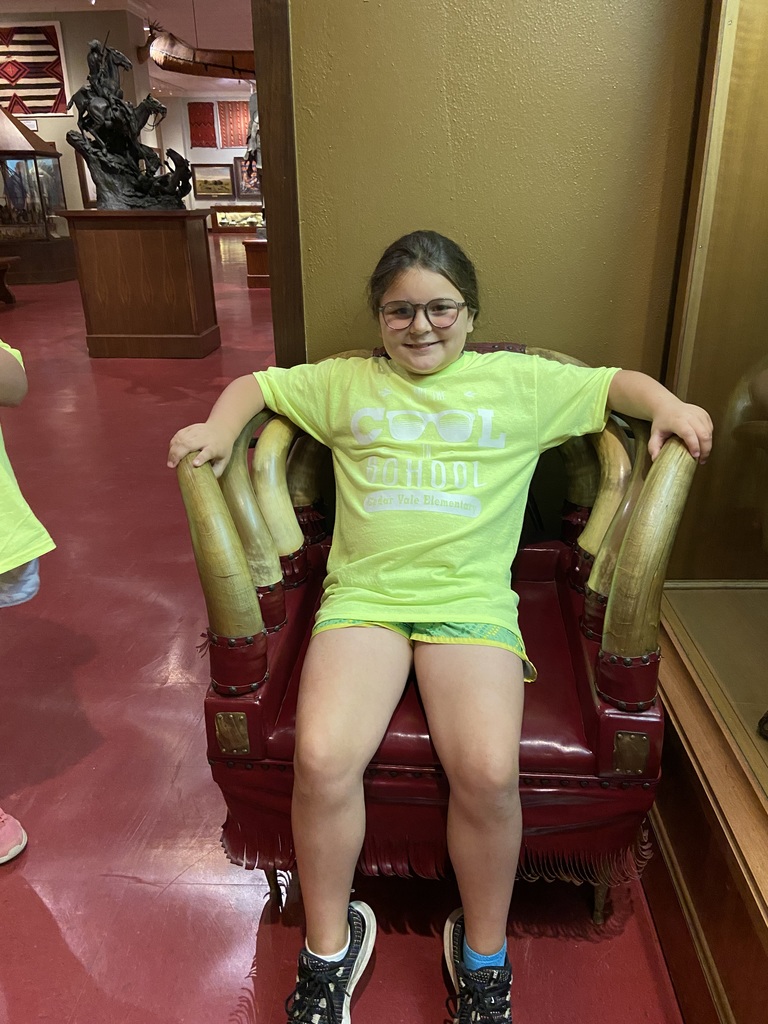 2nd Grade had a BLAST at Woolerac last Thursday!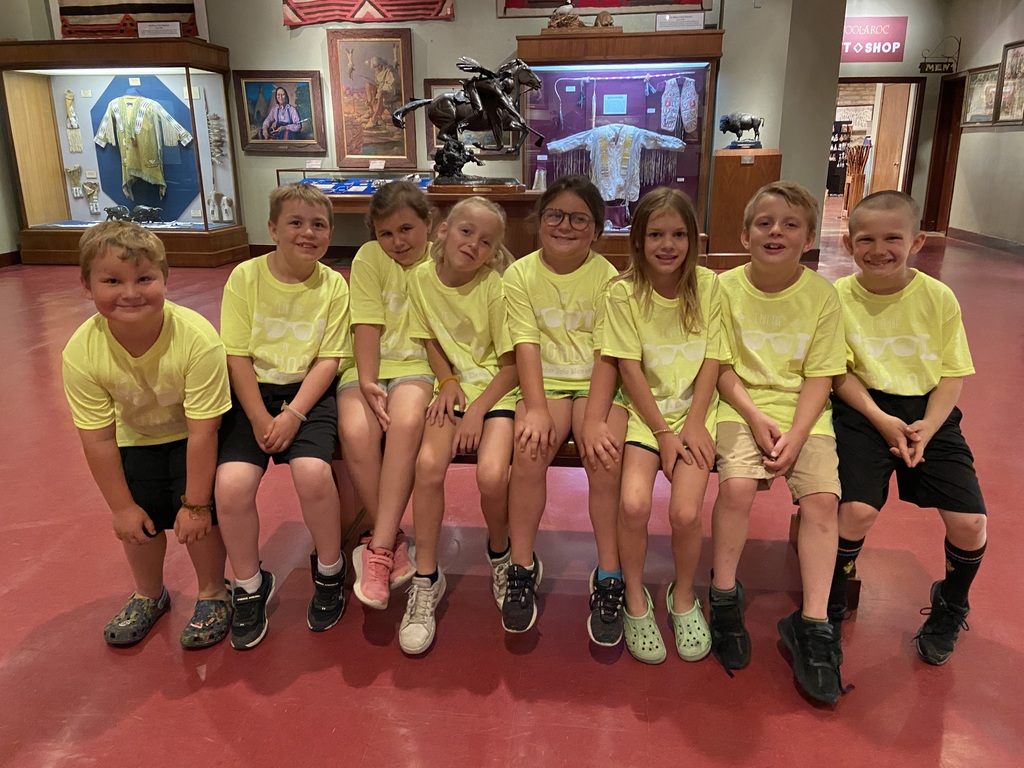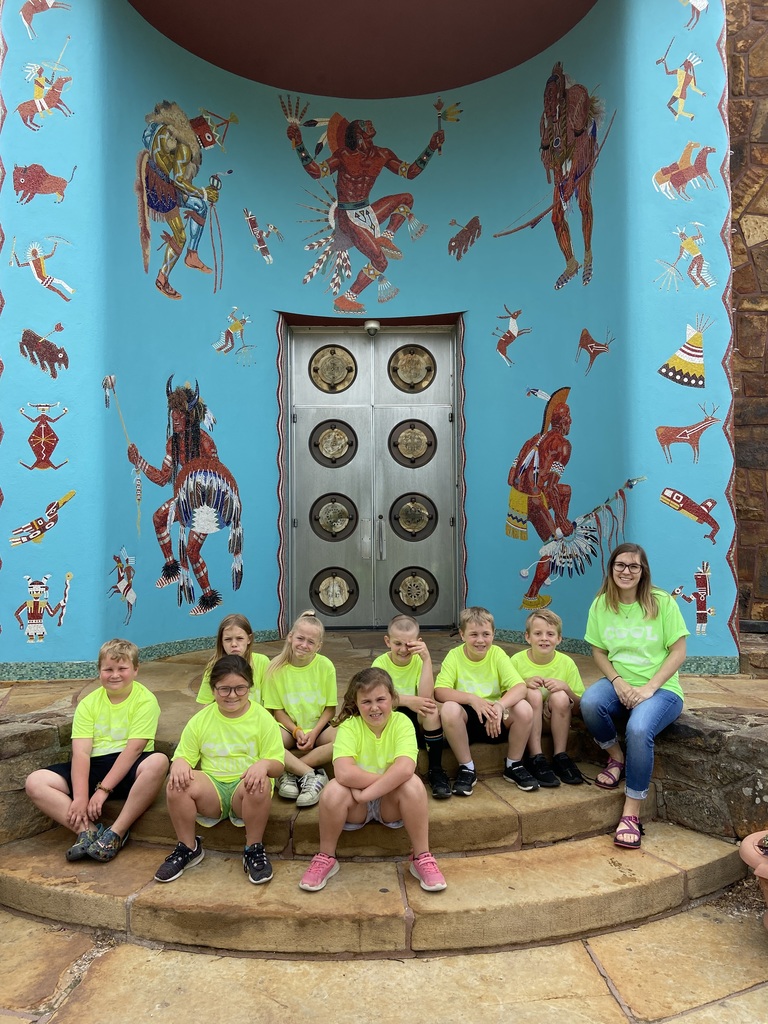 A decade "plus" of EXCELLENCE. Cedar Vale Schools are very thankful you are on OUR team and look forward to many years to come. #TCVC Angie Warburton, 23 years, Administrative Assistant Teresa Kennedy, 10 years, Food Service Director Josie Jarboe, 18 years, Board of Education Clerk Shaun Robertson, 10 years, Maintenance & Transportation Director
Congrats to Mrs. Green! This year's recipient of the $500 "no sub" day drawing.
K-3 Yoga this afternoon! A little relaxing exercise on a dreary day!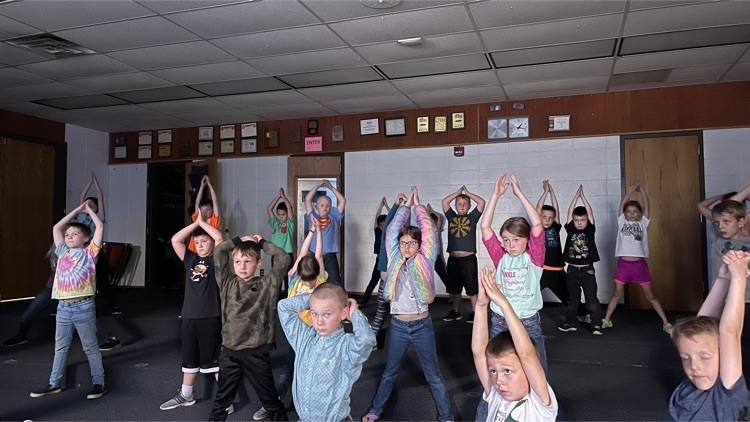 CV Elementary are ready to rock the house Thursday morning. Featuring soloists, drummers, songs old and new! Talent show to follow!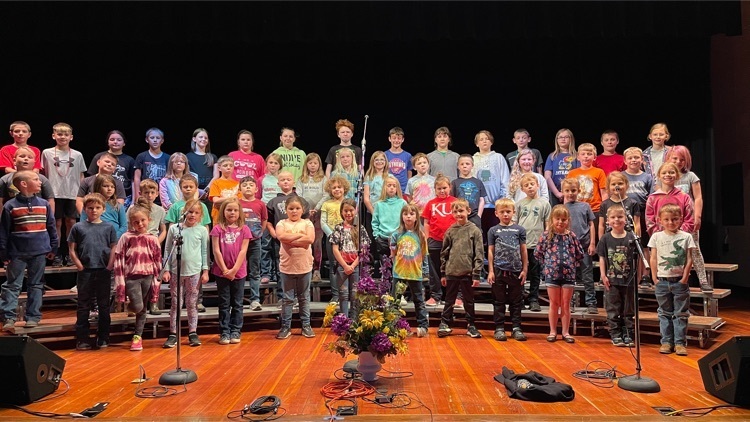 Summer weights and conditioning are quickly approaching… some of the middle school PE students couldn't wait to get started. If you have any questions about the summer schedule, contact your child's coach or Mr.Shockley and Mrs. Ross. Remember: champions have no off-season! #spartanpride #blackandgold #champions #hardwork #tcvc #purplecrush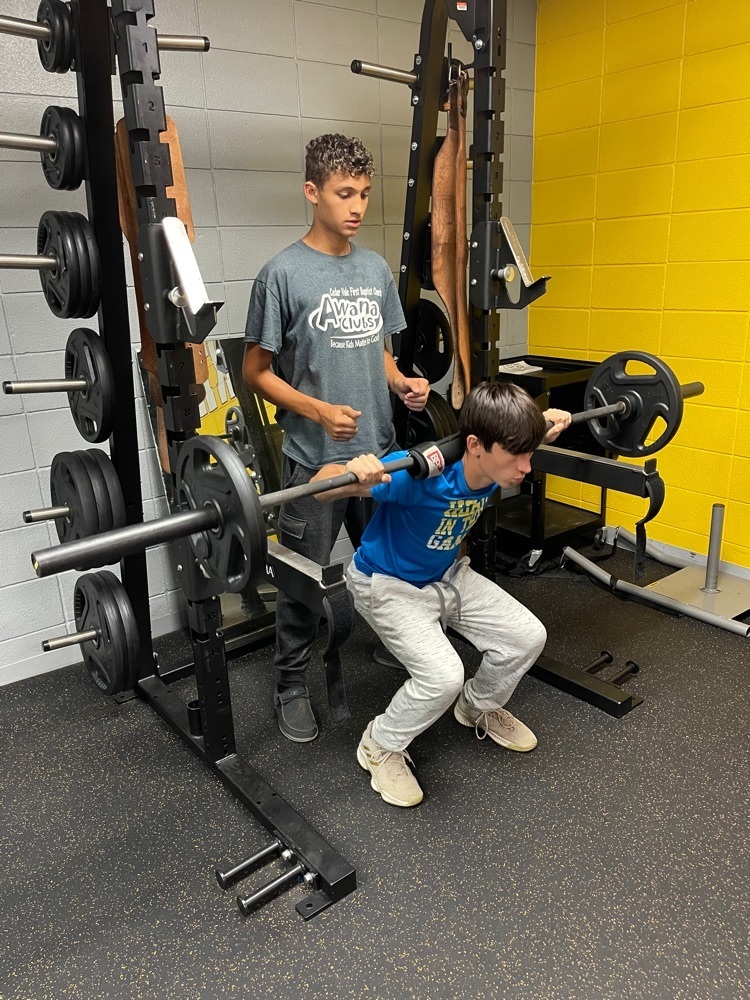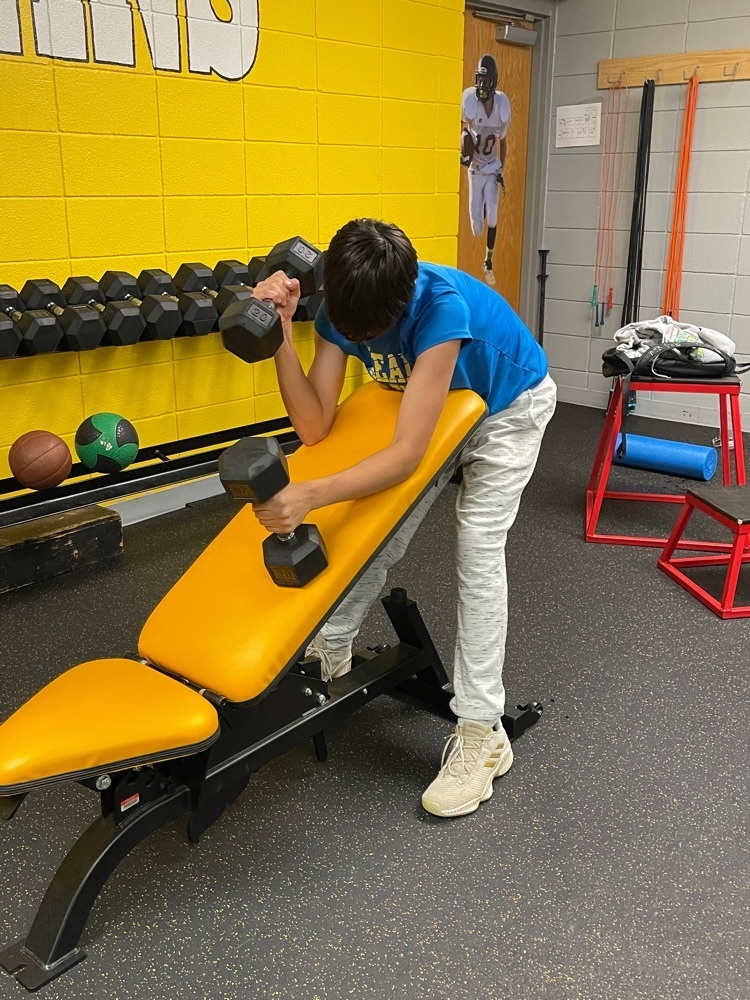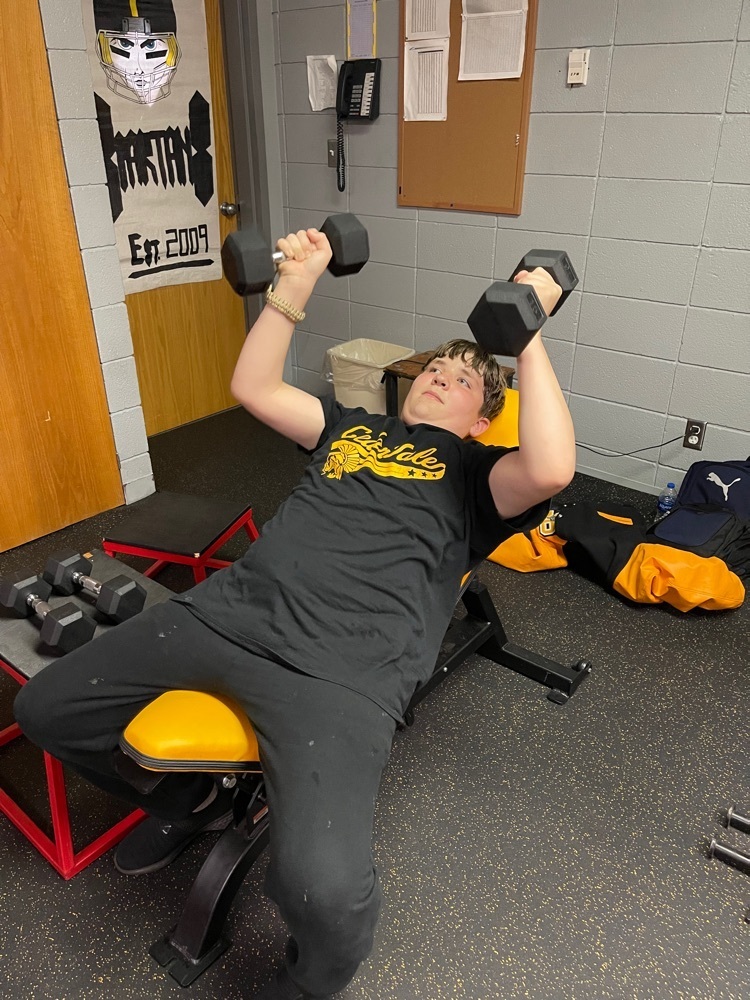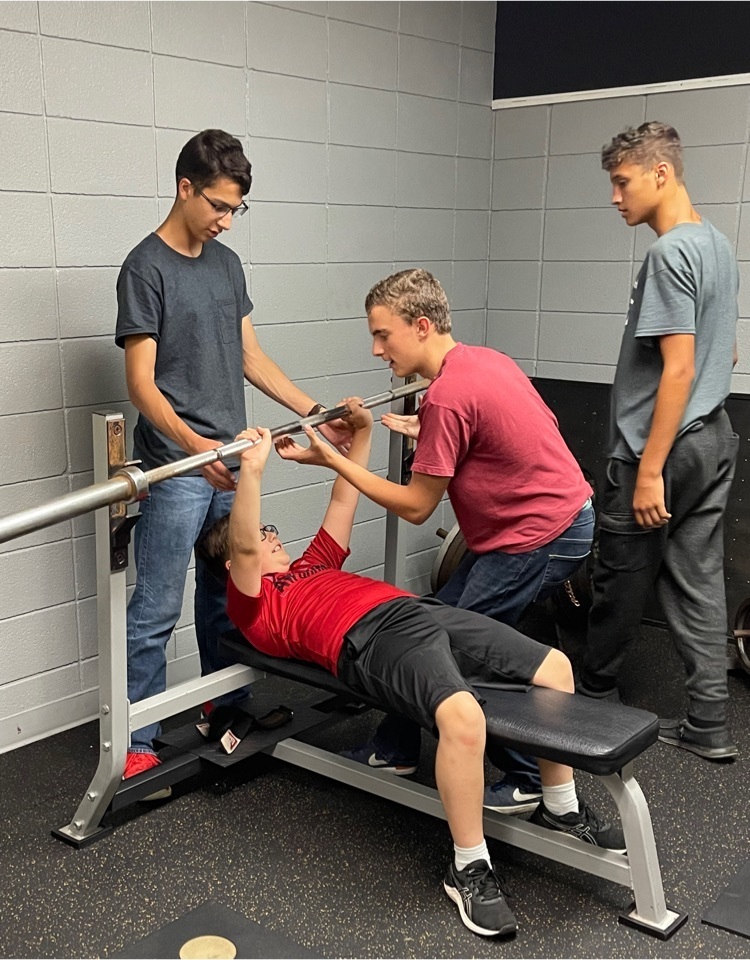 Kindergartens Countdown Activity today is Pick a New Name for the Day! They were all very creative and Mrs. Shockley didn't mind being "The Queen" for the day!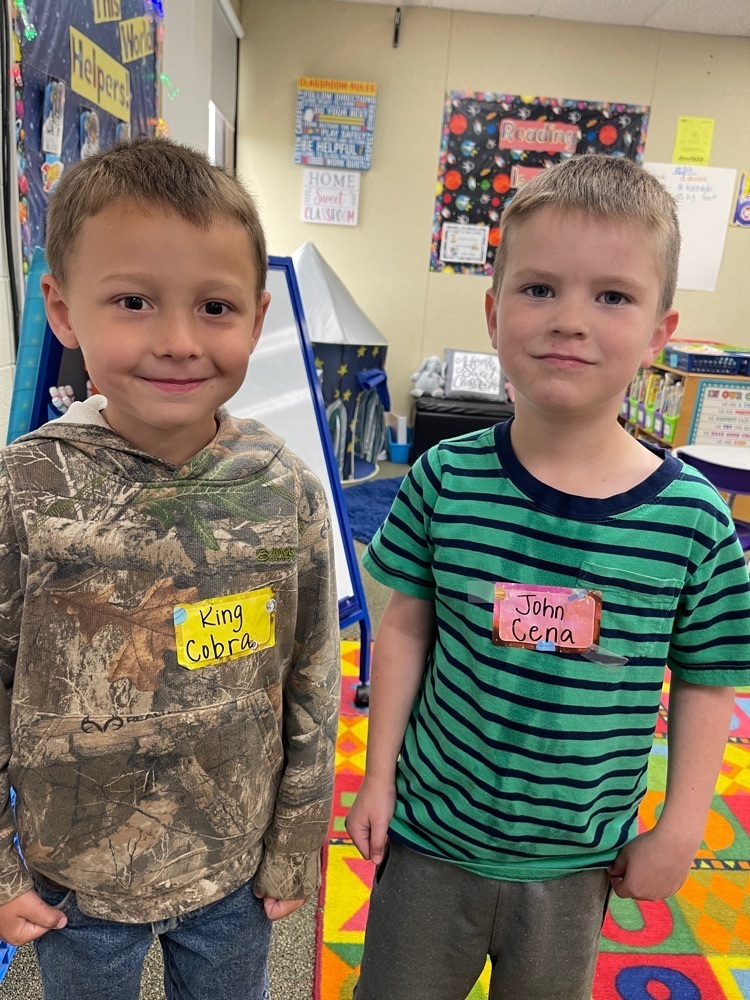 This is the last week of the 2021-2022 school year. This week the 6th-11th grade students will complete checkout on Wednesday, May 25. 6th-11th grade finals are on Thursday, May 26. Students required to take a final for a specific hour will attend for the entire hour. Each student will meet with Mrs. Burdette on Wednesday, May 25 to review their finals schedule and/or release times. ELEMENTARYThursday May 26: PALS AM-PM both attend morning session Please note that all times are estimated. All elementary report to the gym 8:30AM - 9:10AM Elementary Awards, 5th Grade Good-bye Elementary, Bronco Wills & Hello Middle School 9:10AM-9:20AM Break/set up for Kindergarten Graduation 9:25 AM-9:55AM - Kindergarten Graduation 9:55AM - 10:10 AM Kindergarten Greeting with Families, Grades 1-5 Break 10:15 AM - 11:15 AM All to the gym PALS, K-5 Music Concert, K-5 Talent Show 11:15AM - All PALS Dismissed 11:15 AM - 11:51 AM -K-5 Lunch/Recess / return to class 12:30PM -1:30PM - Mini Field Day K-5 with Mr. Shockly & Mr. Wachter 1:30PM -3:35PM - K-5 PlayDay rotations with Water Day 3:47PM all school dismissed - Summer Break Begins August 1 - All school Enrollment & New to PALS Screening call Angie for PALS appointment August 15- First Day of School & First Day of Fall Athletics Practice Begins

Congratulations! Class of 2022